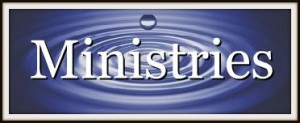 There are many ways to be involved, serve the Lord, and have fun here at Good Shepherd!
If you love to knit, sew or crochet, we have our Shepherd's Hands Quilting Group.
Do you like to dig in the dirt? Be a part of our Organic Garden Ministry!
Do you have the voice of an angel, just love to belt it out, or play an instrument? Join our choir or Praise Band!